New Concept Homes
by
 Contractor's Co-op, Inc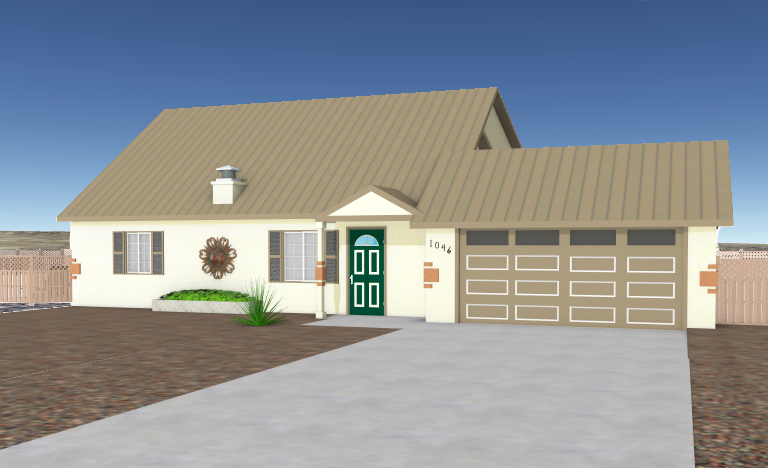 ABOUT US AND MESSAGE FROM THE BUILDER
The Quality of our homes is based on the attention to details during the construction process that can only be achieved with the help and co-operation of a dedicated group of professionals working together to achieve that goal. That is the why we developed the Co-op. We have all worked together for years to develop the skills necessary to produce quality and affordability in all our homes including the home we hope to build for you. Here's a small part of our team: Class A General Contractor – Tom Camporini; Senior  Project Manager – Pete Kuretski; CFO and Construction Supervisor – William Duran; Concepts and Design – Sean Swart and JJ Otto; Concrete – Javier Ortiz; Framing – Edwardo's Framing; Stucco – Joaquin Buccio; Cabinets and Flooring – Natures Home Design; Electrician – Home Electric; Heating – Ben Jones.
LOT INFORMATION
We have a variety of lots ranging mostly from 1/3 of an acre to over an acre.
BUILDING, FLOOR PLANS AND PRICING
To keep costs down, we do not have an actual model. Instead, we do offer virtual floor plans for each of our 10 different floor plan combinations. On the virtual floor plans, you can walk through each area of the home and get a feeling for which floor plan would be the best for your dream home. Build time takes approximately 5 months from the start of construction. The starting pricing is the same for both of the main level floor plans and the overall pricing will be determined upon which upper level floor plan you choose (on pricing sheet). All models are a 1620 sq. ft. 2-story home that has 2 main level floor plans and 5 upper floor plans, which offer a combination of 10 total interior floor plans you can choose from. When you decide to build your home, you will first choose a main level floor plan that best fits your needs and then an upper floor plan to compliment it.
STANDARDS
Interior
1620 sq. ft. (1008 on main level and 612 on upper)
2 to 4 bedrooms
1 to 2 bathrooms
24×20 2-car attached garage with opener and rear exit door
Low E Pella vinyl windows
Central air conditioning
95% efficient furnace
Continuous hot water heater
220 volt and gas in both laundry room and kitchen
Appliances: refrigerator, gas or electric stove, dishwasher, and microwave
Cabinets (pick color and door style)
Interior paint colors (pick 2 colors)
2 styles of interior doors types (pick door style)
Flooring: carpet or waterproof LVT flooring with lifetime warranty (pick any combination throughout house)
Granite counters and backsplash in kitchen and baths (pick colors)
Kitchen sink (pick between stainless steel and ceramic)
Exterior
Stucco with 2×6 exterior walls (pick the colors: 1 for base and 1 for bump-outs)
Metal roof with 40 year warranty (pick the color)
Covered 9×4 front porch
4×3 side-entry slab and/or rear-entry slab
Cement driveway (50 foot max)
OPTIONS
Fireplace with tile surround (choose between electric, gas, or wood-burning) (on pricing sheet)
Full covered deck and sliding glass doors off of upper level (on pricing sheet)
Full covered patio off of main level (on pricing sheet)
FINANCING
There are several financing options available for your New Concept home: VA, FHA, conventional, and cash ($5000 discount for cash). Our lenders will let you know the finance details of the program you qualify for. With all programs, you go into title at the start of construction and the loan payments are paid from the loan and are included in the price of the home.
OTHER INFORMATION
There is a 1 year builder warranty, plus extended coverage on the appliances. Once the build process begins, you will have 2 supervised visits per month plus the final walkthrough. You also put the utilities into your name from the start of construction, but all usage during construction is also already figured into the base price and will be paid out of the construction loan.
FLOOR PLANS
Main Level Floor Plans – Platinum Floor Plan
1008 sq. ft. – 2 bedrooms – 1 bathroom
Main Level Floor Plans – Gold Floor Plan
1008 sq. ft. – 1 bedroom – 1 bathroom
Upper Level Floor Plans – Sapphire Floor Plan
612 sq. ft. – Open loft, game room, or office
Upper Level Floor Plans – Jade Floor Plan
612 sq. ft. – 2 bedrooms – 1 bathroom
Upper Level Floor Plans – Diamond Floor Plan 
612 sq. ft.; Master bedroom; 1 bathroom; Office or sitting room
Upper Level Floor Plans – Opal Floor Plan 
612 sq. ft. – Master bedroom – 5-piece bath – Walk-in closet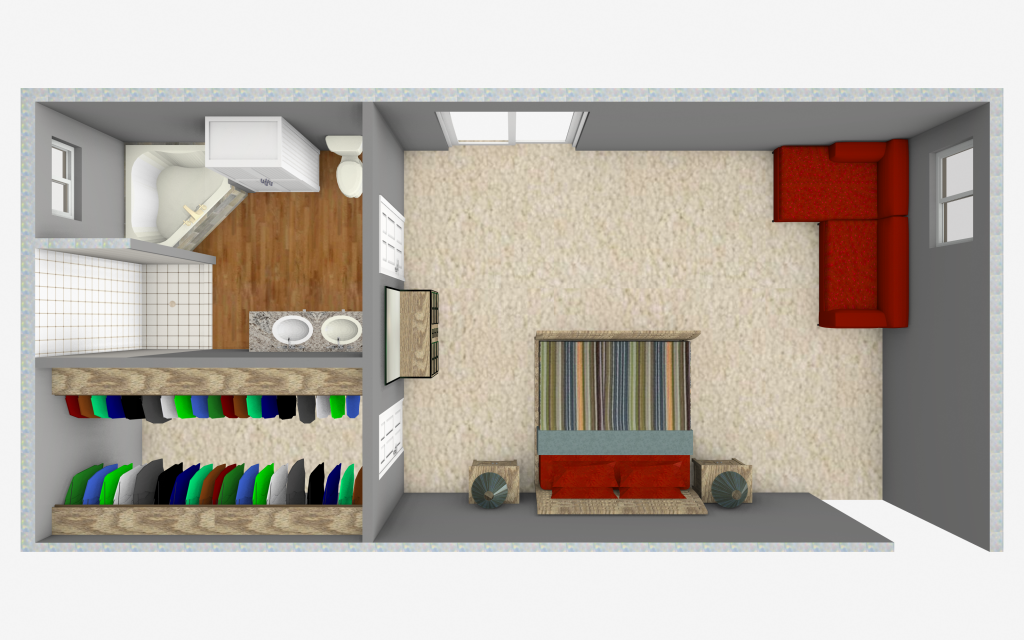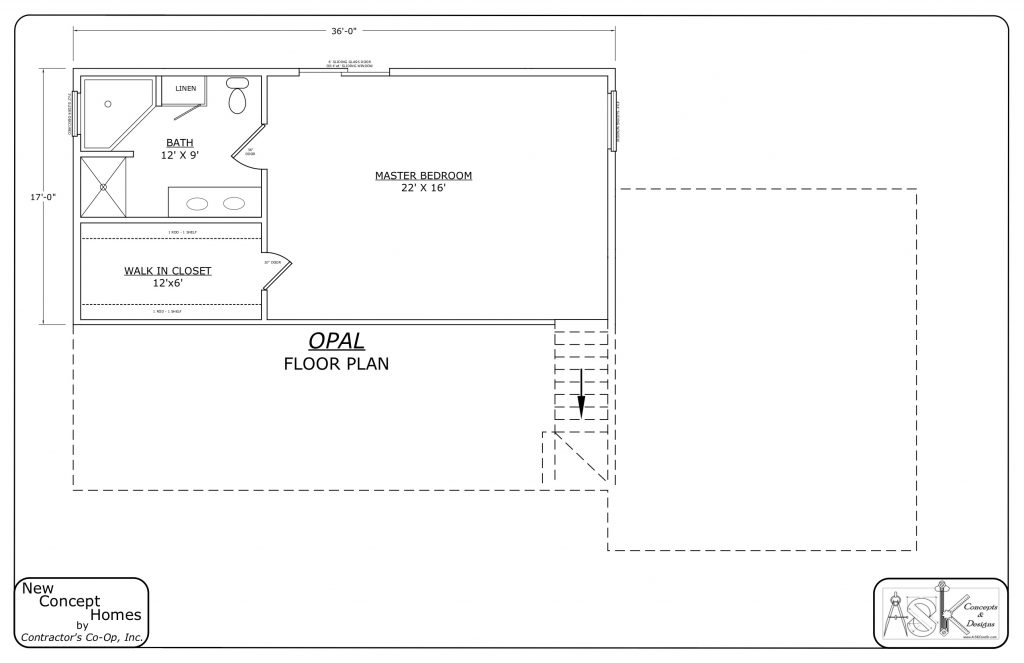 Upper Level Floor Plans – Ruby Floor Plan 
612 sq. ft. – Mother-in-law suite with wet bar and  inside entrance – 1 bedroom – 1 bathroom
Upper Level Floor Plans – Onyx Floor Plan
612 sq. ft.; Duplex with outside entrance; 1 bedroom; 1 bathroom; 2nd kitchen, living room, dining room, and laundry